"It is difficult to understand a rectal temperature of 72° F while someone is incarcerated in jail"
Walker County, AL — For years, TFTP reported on the story of Darren Rainey, a schizophrenic man serving time in prison for cocaine possession, who was boiled alive in prison by four officers. He was thrown in a scalding hot shower for two full hours until his skin literally peeled from his body and he died. None of the officers were ever held accountable.
This complete and utter disregard for accountability has led to a system where abuse and corruption not only continue unchecked but thrive. Rainey was one of many stories in which heat was used as a means of death by sadistic public servants doling out torture — because they can. Though officers oftentimes use cold as a means of torture and discomfort, we've never reported on a person being deliberately frozen to death… until now.
The mother of Anthony "Tony" Mitchell filed a lawsuit this week with horrifying allegations of the torture her son endured before he died last month. The lawsuit names multiple jail officials, including Sheriff Nick Smith, for strapping Mitchell into a restraint chair and putting him in the jail's freezer.
Mitchell's family had called in a welfare check on the night he was arrested because they hadn't heard from him. When police showed up, Mitchell brandished a gun, fired a shot, and then ran into the woods where he was arrested. Mitchell's mental degradation was highlighted that day in a photo of his arrest in which his face had been spray-painted black.
"We knew he was in jail, and we thought that was the safest place for him at the time," a family member told CBS 42. "But it turned out to be the worst place for him."
"This is one of the most appalling cases of jail abuse the country has seen," the 37-page federal lawsuit begins. "On the night of January 25 to January 26, 2023, Anthony Don Mitchell ("Tony") froze to death while incarcerated at the Walker County Jail."
"How does a man literally freeze to death while incarcerated in a modern, climate-controlled jail, in the custody and care of corrections officers?" the lawsuit asks.
The suit alleges that Mitchell was "likely… placed in a restraint chair in the jail kitchen's walk-in freezer or similar frigid environment and left there for hours."
After his death, Mitchell's family demanded the jail release the surveillance footage of the night he died in jail. When the video was finally released, it contradicted the official story told by the sheriff's office.
"On Thursday, January 27th, an inmate in the Walker County Jail was provided a routine medical check by jail medical staff. Medical staff determined the inmate needed to be transported to the hospital for further evaluation," the jail's statement said. "The inmate was alert and conscious when he left the facility and arrived at the hospital. Shortly after arrival at the hospital, the inmate suffered a medical emergency and became unresponsive. Life saving efforts were performed by hospital staff and the inmate was ultimately revived. Unfortunately, a short time later, the inmate passed away."
But this was not true at all. Mitchell was nothing close to "alert and conscious" when he left the jail.
As CBS 42 reports:
A surveillance video obtained and first reported by CBS 42 shows what the family says appears to be their loved one being carried into the loading area of the Walker County Jail. In it, Mitchell is limp, his head and feet dangling as uniformed personnel — "Sheriff" emblazoned on one of their vests — lay his body just outside a marked police SUV. In total, four uniformed officials then work to put him into the police vehicle.
On top of the video, the lawsuit contains medical records from the night he was brought to the emergency room.
"I am not sure what circumstances the patient was held in incarceration but it is difficult to understand a rectal temperature of 72° F 22° centigrade while someone is incarcerated in jail," the doctor's notes said, according to the federal lawsuit. "The cause of his hypothermia is not clear. It is possible he had an underlying medical condition resulting in hypothermia. I do not know if he could have been exposed to a cold environment. I do believe that hypothermia was the ultimate cause of his death."
Prior to freezing to death, Mitchell was stripped naked and held in a concrete cell in isolation for two weeks.
"The cell lacked a bed or other furnishing," the suit said. "There was only a drain in the floor that could be used as a toilet. The cell was bare cement, the equivalent of a dog kennel. But unlike a dog, Tony was not even given a mat to sleep on."
Below is just one of the many videos showing that the sheriff's office is not being truthful about that fateful night. Hopefully, in the coming weeks, the family gets all the videos released and the officers responsible for their son's death are held to account.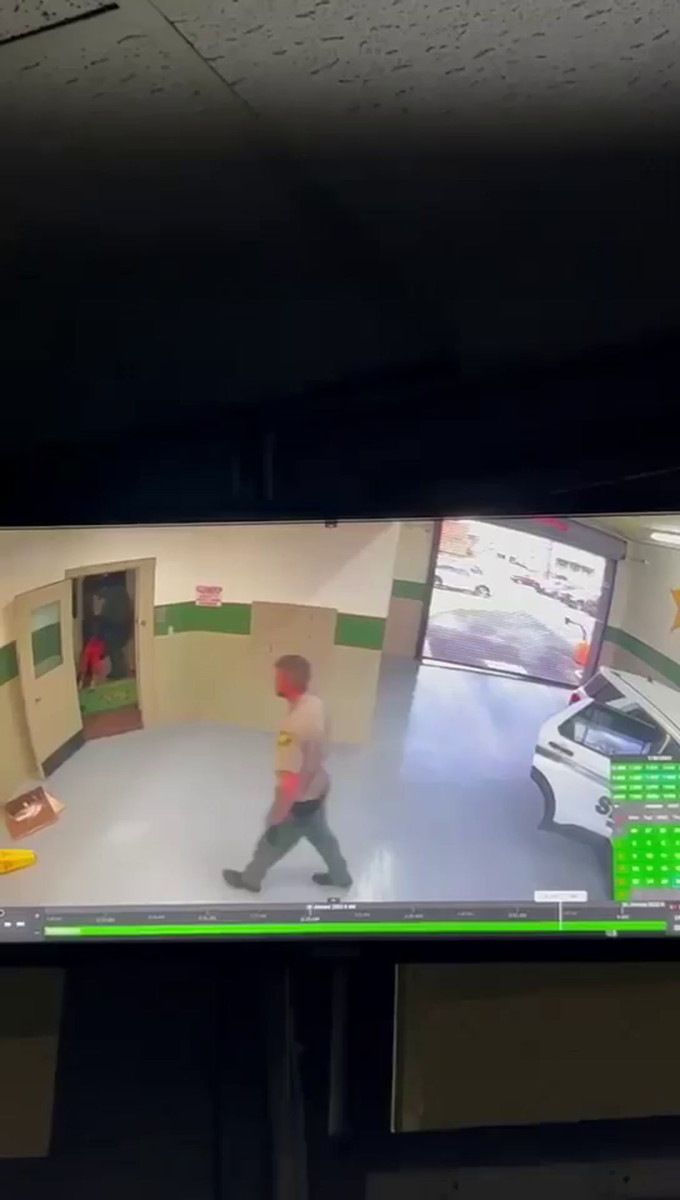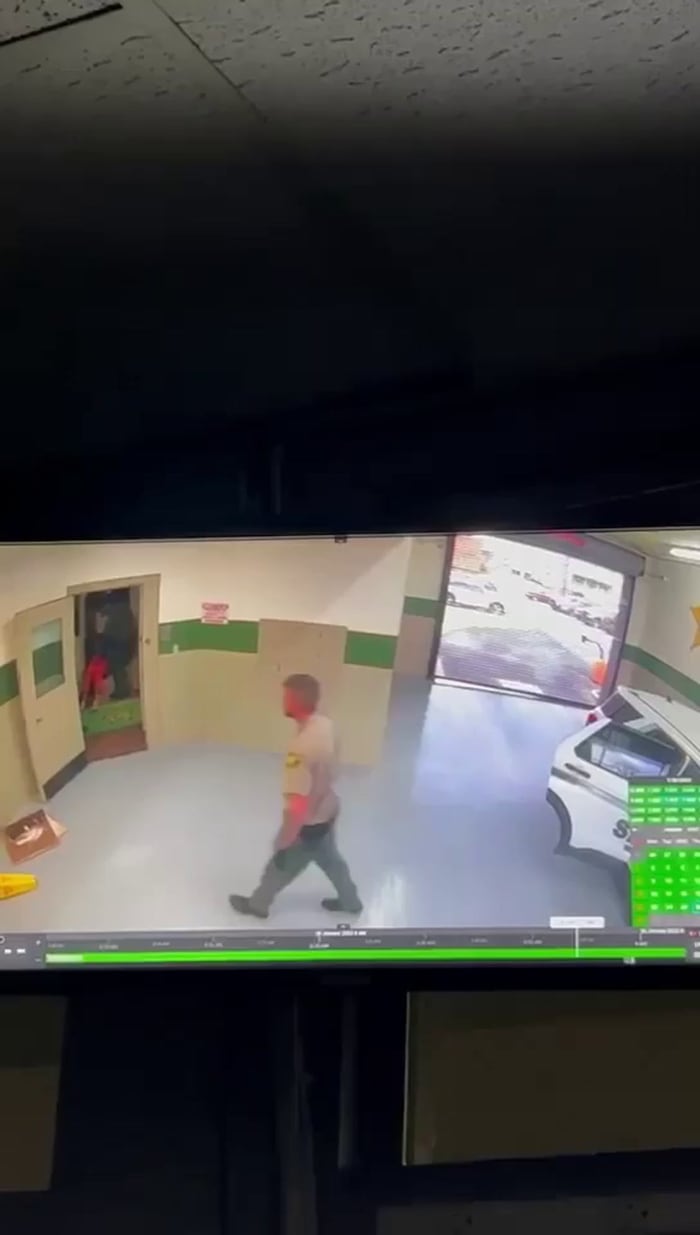 Article posted with permission from Matt Agorist
Become an insider!
Sign up to get breaking alerts from Sons of Liberty Media.