Columbus, OH — 23-year old Donna Castleberry Dalton, a mother of two, was shot and killed by Officer Andrew Mitchell of the Columbus Police Department. Since that fateful day in 2018, controversy has surrounded the case.
Mitchell has since been charged with murder and involuntary manslaughter for the death of Dalton and his trial is underway this week. Mitchell's defense is claiming that the officer feared for his life when he blocked the mother of two in, while wearing plain clothes, driving an unmarked car, and not carrying a badge in an attempt to arrest her.
Mitchell claims that he was attempting to take her into custody on this warrant, but instead of just checking in with family and friends or waiting for her to come through the system again as police often do with misdemeanor cases, Mitchell set up an elaborate sting operation. This alleged sting operation was totally unauthorized, and he was not even working her case. He was also was supposed to be on a different call blocks away when the incident happened.
Mary Laile, Dalton's cousin, spoke to the Free Thought Project at the time, saying that the homicide detective on the case told her directly that everything Mitchell did was completely against protocol.
"He was not sent out to pick her up. A uniformed cop would have done that. He picked her up (assuming he was posed as a John) and drove her 2 blocks from all other officers. Protocol for these type of sting operations is to have a backup that is in the area of where you plan to make the arrest. For whatever reason, he didn't have his back up, or left them," Lailie told The Free Thought Project.
Mitchell posed as a potential customer and made contact with Dalton under the pretense of requesting her services as a sex worker. At some point, Mitchell got Dalton into his unmarked car, and according to police, he then attempted to "make an arrest." However, friends and family of the victim believe that he was trying to sexually assault her, and the evidence overwhelmingly supports these allegations — including dashcam audio of Dalton begging for help.
Mitchell was undercover, and by all accounts, he had not properly identified himself to Dalton, so she had no way of knowing that he was a cop. He also took her to a secluded location, where he parked with the passenger side of the car against a wall to block her from exiting the vehicle.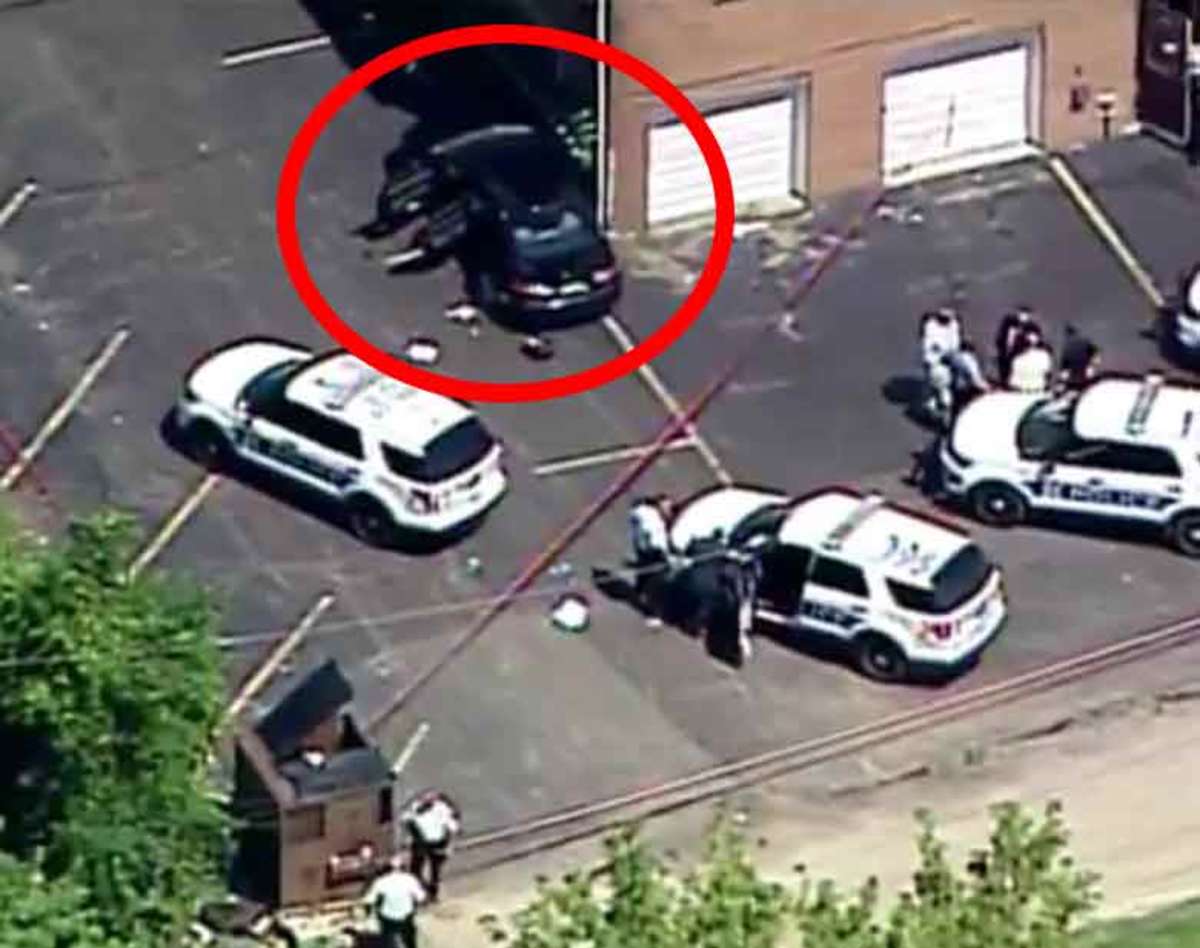 According to court records, a scuffle broke out between the two when Dalton attempted to escape from the unmarked car, in which Dalton pulled out a knife and stabbed Mitchell in the hand so she could get away.
As WBNS reports, last week, jurors listened to a recording of Dalton's final moments, during which she could be heard saying, "Do not put your hands on me, no help!," and "Please help me!." As she screamed, she was scrambling to get into the backseat of the car to get away from her alleged attacker.
Next, Mitchell fired eight shots at the young woman, which he claims were in self-defense.
Though Mitchell claimed these shots were fired in self-defense, prosecutors allege it was Dalton who was acting in self-defense, pointing to the fact she was found shot in the back of Mitchell's car while reportedly attempting to escape.
"Do you believe she's acting the fear that you hear in her voice?," prosecutors asked, referring to the recording. "Do you believe she was acting to be afraid of you by running into the back seat?"
All evidence in the case points to the fact that this officer clearly had something to hide. Overhead photos taken of the crime scene show that Mitchell intentionally drove up to the side of a building strategically placing his car against a brick wall so it was impossible for Dalton to get out.
If Mitchell was just attempting to make a lawful arrest, why would he transport Dalton to a secluded location, without handcuffs, and attempt to block her into a car?
It seems that a possible cover-up happened in the aftermath of the murder as well. Laile told The Free Thought Project that police attempted to hide audio evidence from the family, by claiming that it didn't exist. However, they were told by an investigator that there was, in fact, a tape being withheld by the department.
That audio has since come out.
"There is audio of the incident that my family was told did not exist for the week following her death. Someone with CPD leaked the information that there is audio and it should not have been leaked," Laile said at the time.
The case became even more suspicious after we found out that Mitchell was actually the target of a criminal investigation at the time of the murder. According to WBNS, Mitchell is now also facing federal charges for allegedly forcing women to have sex with him under the threat of an arrest, pressuring others to cover up crimes and lying to federal investigators when he said he'd never had sex with prostitutes.
Dalton's family says that he should not have been on the streets interacting with the public if he is suspected of being involved with any type of criminal investigation.
"If he was being investigated for a complaint, and it's a criminal investigation, why was he even allowed on the street?" Lailie said.
Before his arrest, Mitchell used to take a special interest in sex work cases and made over 80 prostitution-related arrests during the same year he killed Dalton, according to police records in a county court database.
In 2021, the taxpayers of Columbus shelled out $1 million for Dalton's death. Hopefully her family receives criminal justice as well.
Article posted with permission from Matt Agorist
Become an insider!
Sign up to get breaking alerts from Sons of Liberty Media.