Videos and images are pouring in of the devastating results of the explosion that took place in Beirut, Lebanon.  Here are just some of those videos and images.
Tyler Durden posted some satellite images of before and after the blast.
Close-up satellite 'before and after' photos have been produced by Planet Labs Inc., and republished by CNN, of Tuesday afternoon's enormous explosion centered on the Beirut port.
The images confirm every building at the vital port, through which the majority of commerce and staples, including the nation's grain supply comes, has been utterly destroyed.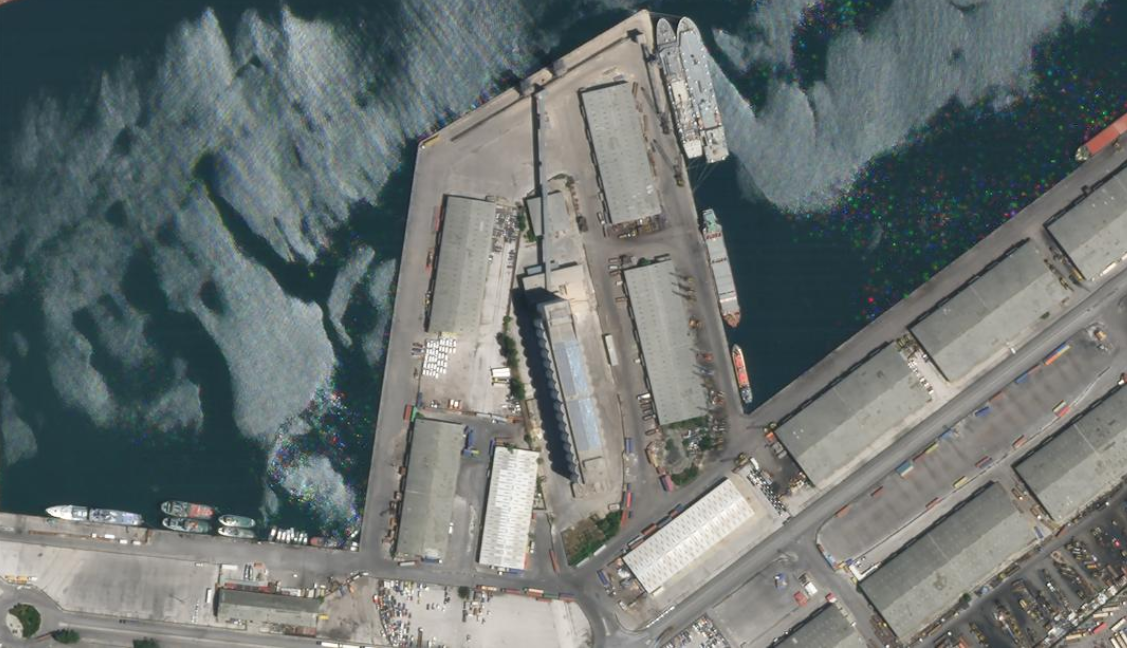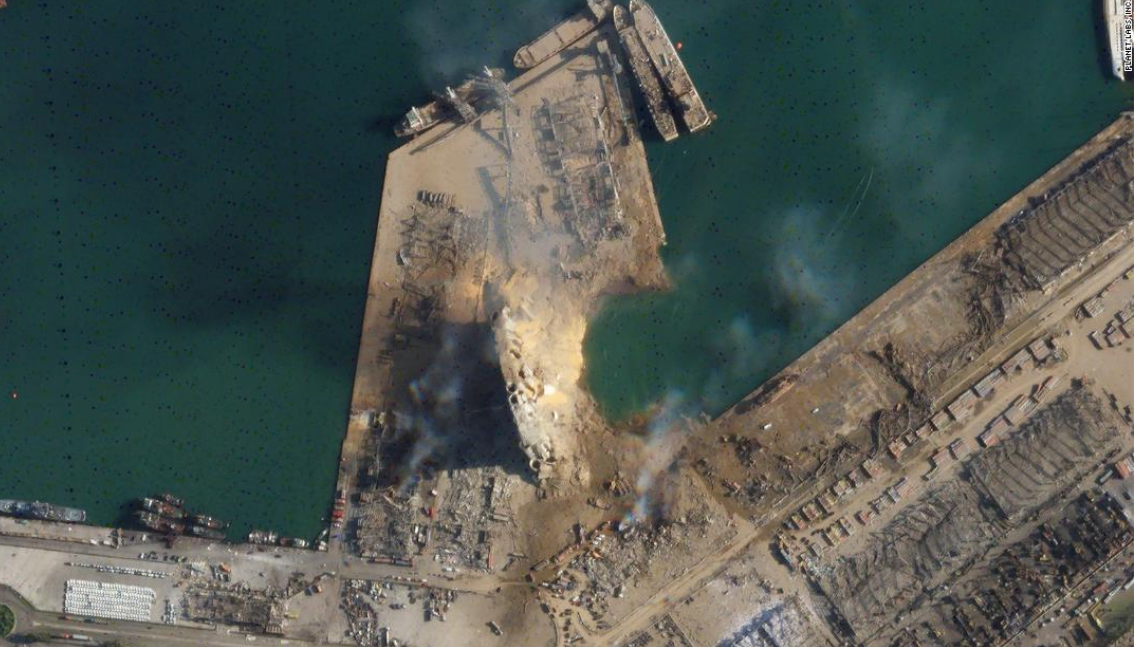 A huge crater can be seen at the center of the leveled port, as CNN explains:
The diameter of the Beirut crater created by Tuesday's explosion appears to be roughly 124 meters — or about 405 feet, according to a CNN analysis of a Planet Labs, Inc. satellite image.

That distance means the crater is well over a football field in length.
Another angle — before and after:
Before & After#BeirutBlast 🇱🇧 pic.twitter.com/EuxZnqNoNy

— INTELSky (@Intel_Sky) August 5, 2020
Before and after SkySat imagery shows the impact of yesterday's explosion in Beirut.

Imagery captured on May 31, 2020 and today, August 5, 2020. pic.twitter.com/8zCLDOZn4w

— Planet (@planetlabs) August 5, 2020
— INTELSky (@Intel_Sky) August 5, 2020
Several videos caught what took place.
لحظة #انفجار_المرفأ أثناء مقابلة أجرتها مريم التومي، الصحفية في مكتب بي بي سي نيوز عربي، مع فيصل الأصيل، مدير المشاريع في الوكالة المغربية للطاقة المستدامة. (تحذير: الفيديو يحوي مشاهد صادمة).#انفجار_بيروت #بيروت #Beirut pic.twitter.com/N6A4UszkgY

— BBC News عربي (@BBCArabic) August 4, 2020
Priest celebrates live streamed Mass when a massive explosion rips through Beirut. pic.twitter.com/uvhEW33cFa

— Norbert Elekes (@NorbertElekes) August 5, 2020
Future history books will need one chapter just for year
2020
alone.#Beirut #BeirutBlast pic.twitter.com/NUeaxdgsxm

— salman ahmad (@salman6480) August 5, 2020
Become an insider!
Sign up to get breaking alerts from Sons of Liberty Media.